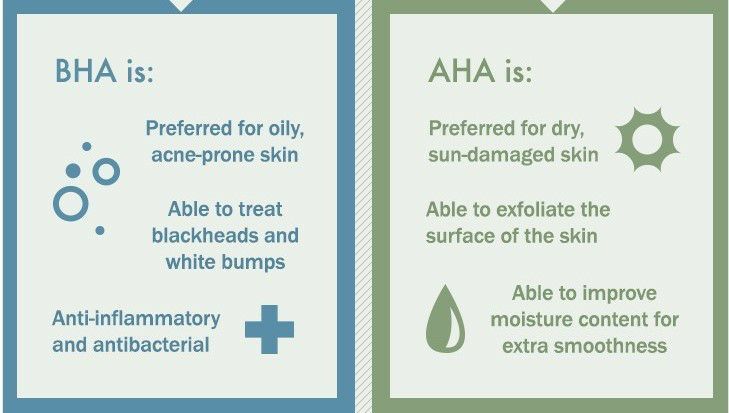 Controlled small-exfoliation AHAS-BHAS
Alpha-hydroxy acids (AHA) make superficial exfoliation of the skin, combat wrinkles and improve hydration of dry and photoageing skin.
Beta-hydroxy acids (BHA) penetrate the deepest layers of the skin, fighting the difficult imperfections such as acne, pigmentation, blackheads etc. They have anti-inflammatory and antibacterial properties and are preferred for oily and acneic Skins.